Personalized Matchmaking in Manhattan
If you're tired of swiping left and right on online dating apps and meeting the wrong people in bars and restaurants across Manhattan, Maclynn may have the solution. Our professional Manhattan dating service has been specifically designed to help single men and women in NYC find the right person through personalized introductions. We understand that you may not even have time to organize let alone arrange dates, which is something we can do for you through our matchmaking service.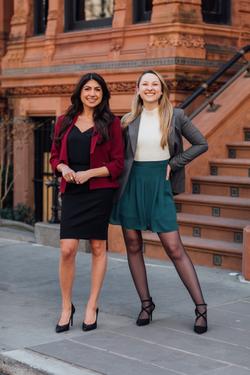 Your Tailored Manhattan Dating Services
The Concept of our Manhattan Dating Service
Our process revolves around a personal consultation to get to know you better so we're able to identify like-minded single men or women that share your core morals and principles. This begins by getting in touch with our New York team, speaking with us to discover whether bespoke matchmaking is right for you and then arrange a time and a date for your personal consultation with your assigned matchmaker.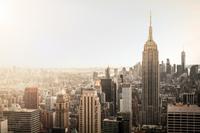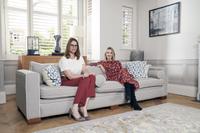 Award-Winning Matchmakers
From here, your matchmaker will ask you a series of questions designed to understand the type of person you are and the type of person you're looking for. These may broach topics such as religion, politics, past relationships, sexual preference and of course, specifics about your ideal partner. Alternatively, if you are a gay man or gay woman, we also have our own gay matchmaking division.
JOIN OUR EXCLUSIVE NETWORK
Private Membership
Guaranteed introductions
Personally assigned matchmaker
Proactive search for compatible matches
Access to over 15,000 vetted Open Members
Exclusive headhunting for matches in your city or internationally
Invites to events, workshops, and masterclasses
Open Membership
Strictly invite-only
Passive profile registration
Opportunity to be matched with a Private Member (not guaranteed)
Invites to events, workshops, and masterclasses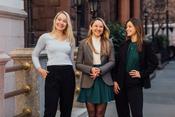 Combining psychological principles with professional consultation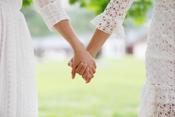 "My client can't believe he's able to feel such strong emotions for someone again.."
Our Manhattan Matchmakers
Become a Private Member of Our Manhattan Dating Agency
If you're interested in meeting genuinely compatible people in both Manhattan or further afield, why not get in touch for a chat? Our team of experts will explain the process in detail and answer any questions you have regarding our membership.
Experience the world of dating in an entirely new way, with Maclynn.
Identifying Your Potential Matches
Once your personal profiling session is complete, your matchmaker will then search within our network for potential matches. They will then discuss their profiles with you. If you think that they are a fit then we will then facilitate an introduction.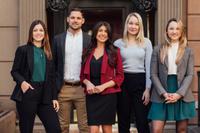 Meeting Your Manhattan Matchmaker
Once you are introduced to your matchmaker, they will swiftly become your friend and confidant through your duration of your membership. Unlike online dating apps or meeting people at bars, our Manhattan dating service is entirely bespoke and tailored to understanding who you are as an individual so that we're better able to match you with someone who shares your core values and plans for the future. We use our own private network of single men and women who have been selected by our matchmakers. Our network is completely offline, meaning only our matchmakers have access to it.
On a similar note, the personal information you share with us is handled with the highest discretion. It is not shared or accessible to anyone other than the matchmaking team.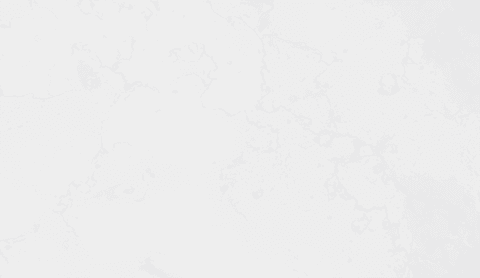 FAQs
Is the matchmaking process different for each client?
Yes, for one obvious reason, everyone is different! Our professional matchmaking service is tailored to our clients' individual needs, preferences and expectations. No two...
Do you offer gay matchmaking?
Yes of course! Our matchmaking services extend to all members of the LGBTQ community. Our matchmaking process is the same for all clients regardless of their age, gender or...
Do I only meet matches in Manhattan?
If in your profile you opted to meet single men or women outside of the big apple, then your matchmaker will search through our national or international network. Apart...