San Francisco Matchmakers
Whether you are in Silicon Valley or overlooking the Bay from the prestigious Presidio Heights, there is no doubt that San Francisco is a special place. With so many opportunities, creatively, culturally and professionally, the Bay Area is a melting pot of unique individuals. If you would love to meet your ultimate match, yet find it impossible to get the time to completely focus on this pursuit, we can help you.
Maclynn's extensive global network comprises some of the world's most exceptional singles. A great number of our members are truly impressive individuals, whether through academic or career achievements, creative and artistic prowess or through their philanthropic activities that strive to make the world a better place.
On the quest for love, our psychology-trained professional matchmakers help exceptional, eligible single men and women just like you, every day.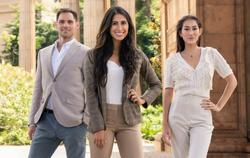 Join Our Exclusive Network
Private Membership
Guaranteed introductions
Personally assigned matchmaker
Proactive search for compatible matches
Access to over 18,000 vetted Open Members
Exclusive headhunting for matches in your city or internationally
Invites to events, workshops, and masterclasses
Open Membership
Passive profile registration
Opportunity to be matched with a Private Member (not guaranteed)
Invites to events, workshops, and masterclasses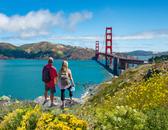 "My client can't believe he's able to feel such strong emotions again"
Let us do the hard work, while you enjoy dating with meaning and purpose.
At Maclynn, our matchmaking model uniquely blends professional consultation with psychology-led compatibility profiling. Our 5-step matchmaking methodology is personalized and tailored to your needs. We leave no stone unturned and work closely with you to define your ideal partner, what you truly want out of a relationship – then make it happen.
In addition to our highly qualified team of matchmakers, we have headhunters based in key cities across the globe on hand to support us with your tailored search. Our network, and ability to headhunt is what makes our service successful. We profile dozens of eligible singles across the globe each day, handpicking a select few who are most suited to you. This enables you to focus your valuable time elsewhere, safe in the knowledge that a Maclynn matchmaker is scouting for the most eligible, sophisticated and compatible match for you.
Our team of matchmakers are experts in the field, with many of them coming from a psychology background. As relationship experts they are here to really help make sure that you're looking for a compatible match and making sure that you focus your time and energy into meeting someone who could truly be very special.
So don't hesitate any further, send us an inquiry today and take that first step to finding your life partner and the love of your life!
Why work with a matchmaker?
An expert matchmaker will truly make finding your life partner a priority. If you're frustrated with time wasters, sick of swiping, or simply don't know where to start then a matchmaker can shortcut the process saving you all the time, hassle and work that goes into the early stages of dating, which often ends up going nowhere.
Let your matchmaker do the profiling, making sure that each person you actually meet is genuinely aligned with your goals and values, so that when you're on the date you can focus on getting to know the person in front of you and not having to work through a mental checklist. Perhaps if having children is a priority for you, then you want to make sure that your match is also on the same page. Your matchmaker can ask all those deal-breaking questions up front, making sure you're only meeting people who are serious about being with someone like you, and vice-versa of course!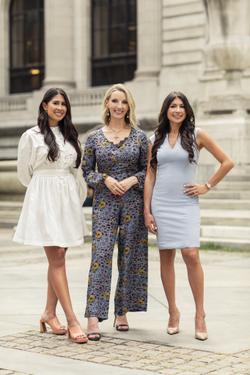 Why Maclynn?
Established in 2011 by relationship expert and matchmaker Rachel Vida MacLynn, we have refined our service over the last decade with our clients in mind. Our success rate of over 85% is at the heart of what we do and is attributed to three main components- our team, our network and our 5-step matchmaking methodology.
Maclynn 5-Step Matchmaking Methodology
Know Yourself

What are your core values and beliefs? This forms the foundation of compatibility, and will help us define your ideal match.

Define Your Ideal Match

Your perfect partner will live a similar life to you. You'll discuss your insights and preferences with our world-class experts to define your perfect partner.

Visualize The Relationship

Think about the dynamics of the relationship and your long-term goals. You want magic when you meet, sure—but you need to know you share ambitions and aspirations too.

Create a Plan and Put it in Motion

You're busy—we get it. And we also get that you want to find the right match as seamlessly as possible. Your dedicated matchmaker will search on your behalf and vet matches, so you can relax and enjoy meeting matches with real potential.

Date Mindfully, with Meaning and Purpose

At last, the ultimate solution in dating. Once your matchmaker has guided you to this stage you can meet a series of hand-selected matches, safe in the knowledge they have true potential. Each introduction takes you one step closer to a life-changing relationship.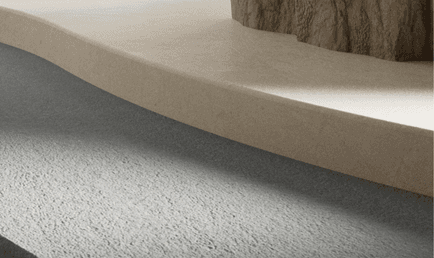 Are we the right matchmaker in San Francisco for you?
We're not able to work with everyone we meet, so first we need to understand more about you before we commit to working together. It's also important you feel that we are the right San Francisco matchmakers to help you find your ultimate match. The first step is to speak to one of our experts who will be able to share some insightful information on how we might be able to help.