Work With Maclynn's Personalized Matchmakers in New Jersey
New Jersey professionals face a unique dating landscape, blending vibrant city life with suburban tranquility. Our experienced New Jersey matchmakers understand your unique needs and the demands of your lifestyle, ensuring your valuable time is spent meeting truly compatible, exceptional individuals.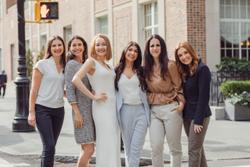 Making Time for Romance
Professional commitments often leave little room to maneuver in New Jersey's dating scene, but finding a compatible partner shouldn't feel like another job. Our mission is to maximize your valuable time, diligently uncovering potential matches that genuinely resonate with your aspirations and values.
When every date counts, our results-proven methodology provides a more targeted approach, forgoing the catch-all nature of online dating in favor of quality matches and lasting partnerships.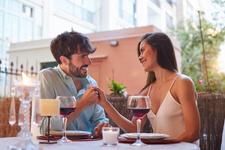 Meeting Your High Standards
When you've curated an exceptional lifestyle, it's only natural to seek a partner who has the same ambition for excellence. Our rigorous New Jersey matchmakers respect these high standards, introducing you to individuals who complement your worldview.
We have carefully vetted a global network of over 18,000 singles, comprising some of the world's most exceptional business professionals, artists, and personalities. Your relationship vision will inform every introduction we make.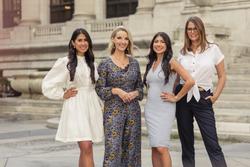 What Makes Maclynn's Matchmaking Different?
Successful Psychology-Led Approach
Our psychology-led approach to matchmaking offers several advantages over traditional methods.
– Comprehensive profiling
– Psychology-based matchmaking
– Reliable expertise
– Tailored advice
– Feedback and coaching
By leveraging psychological principles, we delve deeper into the core aspects of compatibility, resulting in more effective and meaningful matches.
Unrivalled Network of Exceptional Singles
Our unrivalled network offers numerous benefits that set us apart from other matchmaking services
Global network of individuals
– Diverse range of backgrounds and interests
– Strong London network
– Shared values and aspirations
– Team of ambassadors
We offer clients an unparalleled opportunity to meet and connect with individuals who embody excellence and share similar life goals.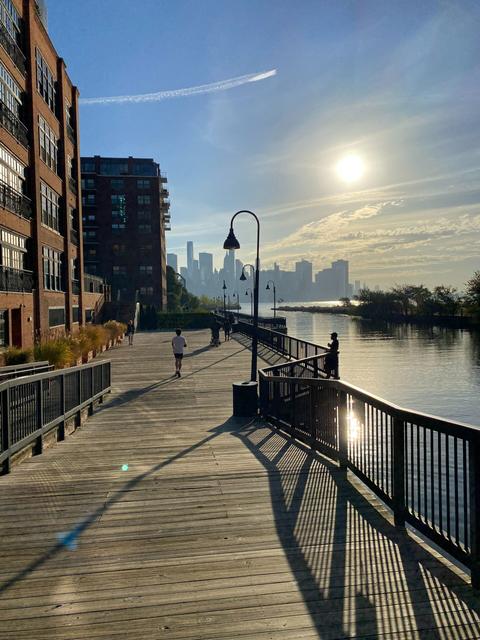 Tailored Service
Our dating agency will create a bespoke service designed with the highest level of quality in mind and that will ultimately lead to you to finding a compatible partner.
Secure Dating in the Digital Era
At Maclynn, we place paramount importance on privacy and discretion, allowing you to make true connections with peace of mind. Your profile is offline and only visible to our in house team of matchmakers. 
Our personalized approach assigns you a dedicated matchmaker, someone who will work with you throughout the membership. Our client base also comprises high-profile individuals who value privacy just as much as you, meaning that you can feel confident that your need for confidentiality will be respected.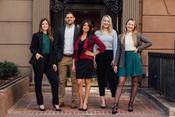 About Us
Learn about our 5-step matchmaking methodology
Matches That Respect Your Family Values
In a world where dating often implies short-term, superficial relationships, we understand the need for genuine commitment and emotional affinity, especially for those seeking long-term partnerships and family-oriented connections.
Our New Jersey matchmakers provide a bespoke service, aligning with your family commitments and values and introducing you to matches who share your ethos. Leveraging in-depth psychological profiling and an exclusive network of singletons, we create fulfilling, family-first connections.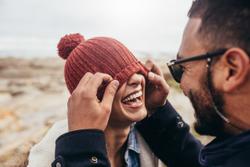 Prioritizing Compatible Connections
Beyond common interests, compatibility is a profound alignment of values and motivations. Using a psychology-led approach, our New Jersey matchmakers delve deeper into your relationship expectations and life ambitions, ensuring matches that complement your lifestyle.
Our tailored five-step methodology focuses on understanding your core values and beliefs, creating purposeful introductions with individuals who genuinely mirror your lifestyle, interests, and ambitions.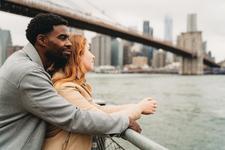 Inquire With Maclynn's New Jersey Matchmakers Today
Our dedicated team of professional matchmakers, backed by psychology-led methodologies and an exclusive, vetted network, is committed to guiding New Jersey's professionals toward enriching, meaningful connections.
Whether your unique requirements revolve around time constraints, high standards, discretion, family values, or compatibility needs, Maclynn offers a curated, confidential and rewarding dating experience that transcends traditional methods. Inquire with our Morristown, New Jersey team today to discuss our service.