Matchmaking for Boston Singles
Maclynn is a team of executive matchmakers who specialize in finding clients their compatible partners. We take a unique approach to matchmaking in Boston by combining psychological principles with personal expertise to help you find your compatible match. Our matchmaking methods are founded on psychological principles combined with our years of experience. We can cater to clients of all ages and backgrounds.
Our process is designed to be insightful and should help give you the clarity you need as you navigate the dating world.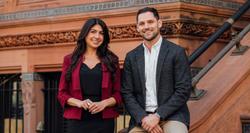 Professional Matchmakers in Boston (MA)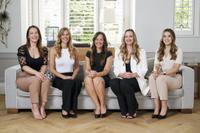 Your Private Consultation with Your Boston Matchmaker
Your initial no-obligation consultation will be held with one of our experts either on video call or in person. During this consultation you will learn more about how we matchmake and whether this process is the right fit for you. It's an opportunity to ask as many questions as you want and for us to understand whether we feel our service is a good fit for your too.
If you decide to move forward with us, your membership will start with a Compatibility Profiling session. This is for the matchmaker to really understand who you are, what your values are and how the manifest in your life. It's also important to understand what your future partner's values should be and how you see the relationship.
This helps gives us clarity to identify the compatible match. We will search in Boston and across other states/countries we have networks in.
The more honest and transparent you are in this consultation, the more accurate and appropriate your matches will be.
JOIN OUR EXCLUSIVE NETWORK
Private Membership
Guaranteed introductions
Personally assigned matchmaker
Proactive search for compatible matches
Access to over 15,000 vetted Open Members
Exclusive headhunting for matches in your city or internationally
Invites to events, workshops, and masterclasses
Open Membership
Strictly invite-only
Passive profile registration
Opportunity to be matched with a Private Member (not guaranteed)
Invites to events, workshops, and masterclasses
Combining psychological principles with professional consultation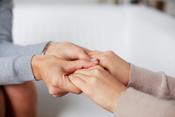 "My client can't believe he's able to feel such strong emotions for someone again.."
Our Boston Matchmakers
After you have completed your profiling session, your matchmaker begins identifying your matches. We use our own private, offline dating network to locate matches both locally in Boston, Massachusetts and further across the US. We can also search in Europe or anywhere across the globe where we have a network.

Once we have found a number of potential matches, discuss their profiles with you and share their photographs. Once we find a mutual match, we will help organise the introduction.
Contact Our Boston Matchmakers Today
If you're tired of swiping left and right on online dating apps, meeting the wrong people and wasting time in the dating world, get in touch with our professional matchmakers today. We make dating and matchmaking for singletons in Boston easy. We take care of everything from finding your ideal partner to arranging meet-ups – even if they're across the globe!
The rest is up to you!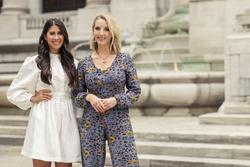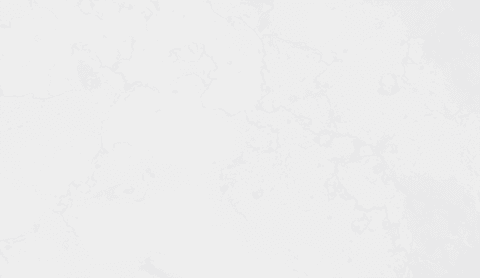 FAQs
Do you cater for senior dating?
Yes, our matchmaking service does not change regardless of age or background. Each client will go through a bespoke and unique matchmaking experience.
Do you offer international dating?
We do! We have contacts and matchmakers across the globe who work to find appropriate matches. You can set your own parameters for meeting people globally. We have offices...
Is my profile available to the public?
Your profile and your membership with Maclynn is completely confidential. The only people who are able to access your matchmaking profile is our team. Everything is handled...