Morris County has a rich history, with a host of beautiful natural spaces, cultural attractions, and fine dining opportunities. When looking for things to do on a date in Morris Country, you'll therefore have a huge range of options available to you, from exciting sights, to culinary delights, and quiet walks. In this guide from Maclynn, an award-winning matchmaking agency. We've selected 5 of the best things to do in Morris County, whether it's for a first date or a fiftieth. These include a beautiful arboretum, America's first historical park, a beloved family-run restaurant, and more.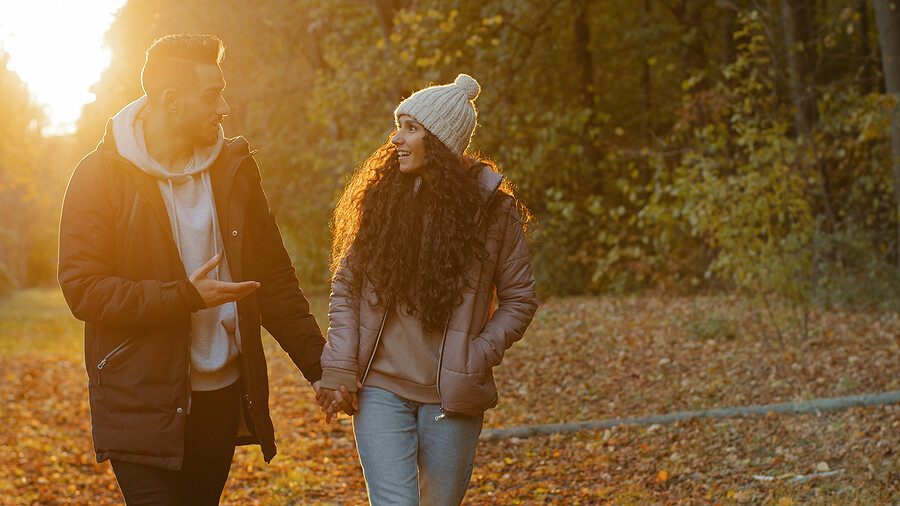 Take An Afternoon Stroll Through the Frelinghuysen Arboretum Today
Built around a mansion first constructed in 1891, the Frelinghuysen Arboretum is today host to a huge range of beautiful plants across woodland, meadows, and gardens. Deemed the "Best Public Garden in New Jersey" by NJ Monthly readers, you'll find magnolias, flowering cherry trees, and a Japanese Maple Lawn contained within its grounds.
At the center of it all sits the Frelinghuysen Mansion, an excellent example of the colonial revival style. The Frelinghuysen Arboretum can be a fantastic location for getting to know someone, offering serene walks through a series of stunning natural spaces.
Step into American History at The Morristown National Historical Park
For history buffs, Morristown is famously the location of the first National Historical Park in the US. On the site of the famous "hard winter" of 1779, you can visit the Ford Mansion where George Washington and his continental army were housed, alongside three other historic sites.
These preserved buildings transport visitors back to that crucial winter, and neighboring Washington's Headquarters Museum, offers further information. Whether living in Morris County or simply visiting, the Morristown National Historical Park is an unmissable snapshot of this country's formation.
Fine Italian Dining at Il Capriccio This Weekend
With their nearly 40 years of service affording them a sterling reputation across New Jersey, those interested in authentic high-quality Italian cuisine should visit Il Capriccio, located within Whippany. A family-run restaurant headed by expert chef Tony Grande, you'll be dining within the Palladian building, replete with original artwork and traditional decor.
The menu covers traditional Italian choices cooked with organic free-range meats and vegetables grown on chef Tony's own farm. Il Capriccio also boasts an excellent wine cellar with over 400 selections that span the whole globe, including a large range of Italian options. Combining a high-class dining experience with the friendliness of a local Italian restaurant, Il Capriccio will make for a perfect meal out in Morris County.
See the Classics Brought to Life at The Shakespeare Theater of New Jersey
Shakespeare's plays have been delighting audiences for half a millennium, with tragedies like "Romeo and Juliet", comedies like "Much Ado About Nothing", and historical dramas like "Anthony and Cleopatra" showcasing his wit, insight and range.
The Shakespeare Theater of New Jersey numbers among the biggest Shakespearean companies in the United States, performing a range of The Bard's works alongside modern classics from playwrights like George Bernard Shaw and Noel Coward. With both indoor and outdoor stages, the Shakespeare Theater is perfect for the depths of winter and warm summer evenings alike, with a rich and varied program of classic theater showing everything from "Twelfth Night" to "A Christmas Carol". For a date night neither of you will forget, why not try a Shakespearian classic under the stars.
A Beautiful Evening Cruise on Lake Hopatcong
At 4 square miles, Lake Hopatcong is the largest freshwater body in New Jersey. Historically a vacationing site for New Yorkers, today the lake is home to marinas, restaurants, docks, and private homes. When looking for fun things to do in Morris County, an afternoon or evening at this gorgeous natural spot can be spent from the deck of Miss Lotta, a 57-foot skipperliner named for vaudeville star Lotta Crabtree who frequently holidayed at the lake.
Throughout the summer season, Miss Lotta offers a suite of catered day cruises, allowing you to appreciate the lake while enjoying a delicious meal. Whether looking for a date night cruise, a pride cruise, or a wine and cheese cruise, Lake Hopatcong will make for a beautiful backdrop. You can also hire the boat for a private tour, for an extra special date night experience.
Award-Winning Matchmaking For Morris County
Maclynn International offers an exceptional matchmaking service for residents of Morris County. Whether looking to find love in Morris County or beyond, it's easy to feel disheartened by the contemporary dating world, and to feel like your time is being wasted.
Our team of matchmakers aims to remove all hassle from the world of dating, combining their own expertise with psychological analysis to pair our clients with suitable partners from our pool of exclusive members. We aim to establish long-term relationships for our clients, be that in Morris County or beyond.
To find out more about how our service could benefit you, speak to a member of our team today.