Our team specializes in tailored matchmaking and dating services that are bespoke to our client's requirements and expectations. We are a boutique introductions agency for exceptional, single men and women in San Diego who are looking for true connections and lifelong partnerships.
By combining psychological principles with personalized consultations, we can understand our clients' relationship goals and requirements on a deeper level, allowing us to identify potential partners who share their core principles.
Our matchmaking services are designed around your relationship situation. We work closely with our San Diego and California-based clients to ensure we understand their personal needs and background, so we can identify their perfect match. Our process is designed to be an eye-opening, enjoyable and ultimately rewarding experience from start to finish.
You can learn more about our one-of-a-kind dating service below or simply speak directly to one of our friendly members of staff.
What to Expect
Your journey with Maclynn begins when you contact our team. We will explain how our process works and from here, you can decide whether matchmaking is right for you. If you are interested in becoming a private member, we can arrange a time and date to begin your private consultation with your assigned matchmaker.
Your personal consultation will be conducted by your assigned matchmaker; who over the course of your 6-18 month membership, will become your confidant and friend.
Your compatibility profiling session will typically take anywhere between 30 minutes to over an hour. During this, you will be asked a series of questions that will help your matchmaker understand what type of person you are, your past relationship experience and the type of person you're looking to start a relationship with.
These questions cover a range of topics, including:
Religion
Sexual orientation
Past relationships
Your family and career
Should you wish to discuss other elements of your dating life or experiences, you can, of course, do so. Our professional matchmakers operate under the strictest level of discretion and confidentiality; your personal information is only accessible to our matchmakers.
We understand that this may be your first time speaking to a matchmaker, so please feel free to ask questions – our process is designed to be enjoyable and rewarding.
Securing a Match in San Diego (CA)
After your profiling session is complete, your matchmaker will begin cross-referencing your profile with our offline network of over 10,000 exceptional members. This typically takes a few weeks and during this time, you can live in the comfort of knowing we are searching for your potential life partner.
When your matchmaker has found potential matches, they will contact you via email or phone. We will invite you into our office or onto a video call to view their profiles. If, after perusing their profiles you would like to take things further, we can inform them and if they reciprocate interest, we can start organising a meetup. At this point, you will be able to exchange numbers and begin talking to your match.
Arranging to Meet Your Potential Partner
How we arrange your first meeting with your match depends on location. For example, if you are based in San Diego and you have matched with someone local, it's simply a case of agreeing a time and meeting place that suits both of you. However, in the event you are matched with someone overseas, you will work alongside your matchmaker to discuss a midway point to meet your potential partner. This may be somewhere in Europe, South America or Canada.
Our team has the capabilities to arrange meetings with potential partners almost anywhere across the globe. It all depends on your proximity and preferences.
*Throughout your matchmaking journey with us, your matchmaker and the rest of the team at Maclynn will be on-hand to provide advice and support at any point, should you require it.
Find Love in San Diego Today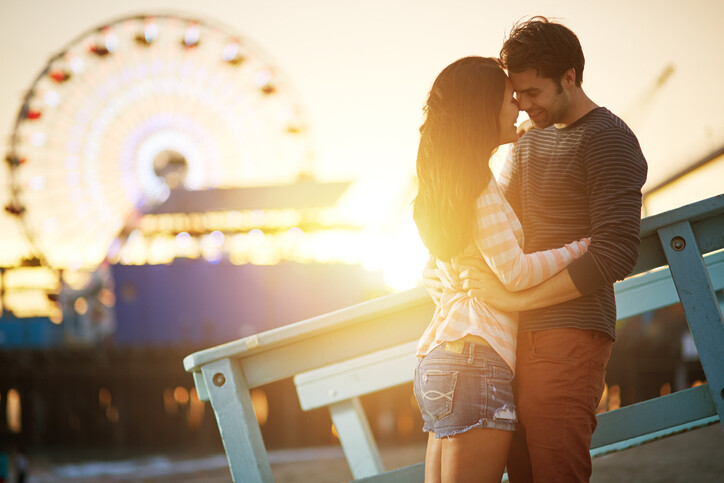 We know better than most how difficult it can be to start dating again. Whether you cannot find the time to date or meet new people due to career and family responsibilities, or you simply fall into relationships that ultimately don't lead anywhere, our professional matchmakers can help.
Even if it's just a conversation to learn more about how we work and how we've helped our clients find love in San Diego and across the world, why not give us a call to see how we can help?
---
FAQs
What is a matchmaking and dating site?
While matchmaking has been around for centuries, the concept has grown and developed to accommodate our modern way of living and relationship ideals. However, despite these changes, matchmaking at its core remains the same; matching one single person to another. We have years of experience identifying suitable matches for our clients in San Diego and across California.
Are you a private San Diego dating site?
We offer both private and open memberships to our clients, depending on what they are looking for. You can learn more about our membership options
Are your offices based in San Diego or California?
Our office is based in Manhattan, New York as well as LA. As an international dating agency, the majority of our clients are based in cities around the world!
Does your matchmaking and dating site cater for all ages?
Yes, we have had the pleasure of identifying life partners for clients of all ages. Matchmaking is open to anyone who is serious about starting a long-term relationship and is realistic about their expectations.
How do I know which matchmaking and dating site in San Diego is right for me?
Deciding to move forward with matchmaking requires trust and understanding from both the client and the agency. You have to feel comfortable and at ease, as you will likely be asked to share personal information about yourself in order for matchmakers to identify people who share similar life values with you. We are incredibly proud of the level of care and attention to detail our service provides and thrive off every successful relationship we help create.