Although dating apps and online dating sites have been a successful endeavor for some people, for others, the modern dating methods of today may not provide the perfect level of specificity they require – or they simply fail to meet their expectations of what a dating site should be able to do. It's not uncommon to become burnt out by dating sites and even the Pasadena dating scene as a whole.
With Maclynn, we can remedy this situation by providing a unique solution that puts you in complete control of your dating life. Our bespoke dating and matchmaking process is tailored to allow you to live your life as normal, all without the extra bells and whistles that come from online dating.
Dating and relationship coaches and award-winning matchmakers make up the exceptionally talented team at Maclynn. Through psychological principles and personalized consultations, we're able to fully understand your relationship goals on a deeper level, helping us identify potential partners who share your core values and long-term relationship ambitions.
To learn more about our one-of-a-kind service dating service for Pasadena clients and beyond, simply get in touch to speak directly to one of our friendly dating experts.
Get in touch and create an account today.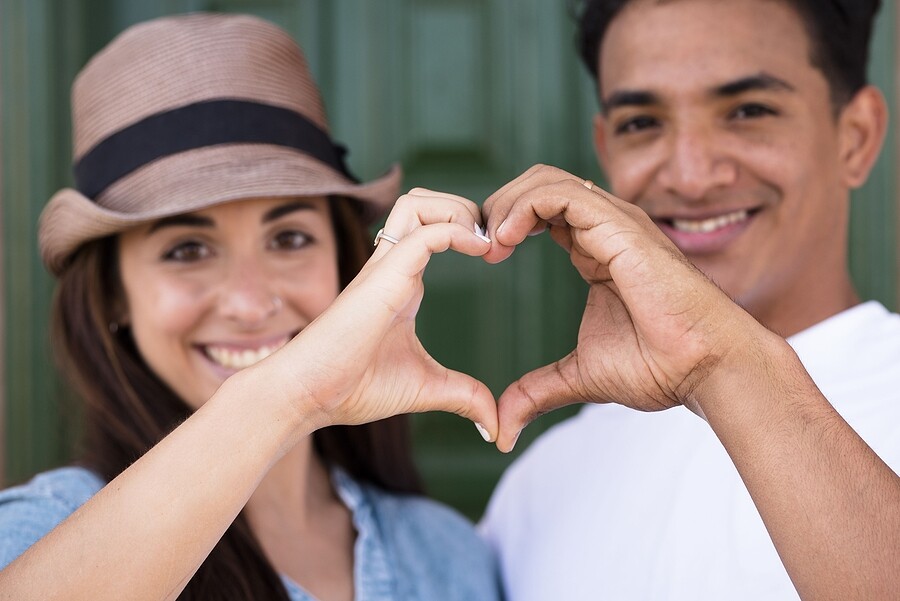 How Our Pasadena Dating Service Works
Your journey with Maclynn begins as soon as you contact our team. From here, we can explain how our process works and you'll be able to decide whether or not matchmaking is right for you.
If you decide to become one of our exclusive private members, we can arrange a date and time to begin your private consultation session with your assigned matchmaker.
This compatibility profiling session with your matchmaker typically lasts around 30 minutes but can take upwards of an hour. During this, you'll be asked a series of questions that will help us to determine what kind of person you are, what your past relationship experience has been like, and what kind of person you're hoping to begin a relationship with.
Our questions during the compatibility session cover a range of topics which typically include your religious beliefs, family and career, past relationships and sexual orientation.
You won't be limited to these topics so, if you wish to discuss further elements of your dating life and experience; please feel free to do so. Our professional matchmakers only operate under the strictest level of discretion and confidentiality during and after these sessions, so you can feel secure knowing that your personal information will only be accessible to our matchmakers.
We completely understand the vulnerability you may feel during your very first session with your matchmaker, so please feel free to ask us any questions – the whole process is designed to be a relaxed and enjoyable experience.
Securing Your Match in Pasadena
(CA)
After completing your profiling session, your personal matchmaker will begin the process of matching your profile with our network of over 10,000 elite single men and women. This process can typically take a few weeks and, during this time, you can feel secure knowing that your dating life is in good hands.
When your assigned matchmaker finds potential matches for you, they will get in touch with you via email or phone. From here, we'll invite you into our office, or we can schedule a video call, to explore the profiles we deem the best matches for you at your leisure.
If somebody catches your eye, you can take things further from this point. We can inform them about your interest, and if they reciprocate similar feelings, we can begin the exciting process of organizing your first date. This will also mean that you can exchange phone numbers from this point, and begin talking to your match to get to know each other.
Arranging Your First Date in Pasadena
The process of arranging your first meeting with your match will depend on location. For example, if you are based in Pasadena and you've matched with someone local, like in Los Angeles for example, it'll be a simple case of arranging date ideas, time, and place that suits the both of you.
Alternatively, if you've matched with someone farther, you can work alongside your matchmaker to decide a midway point to meet your potential partner. This can be anywhere from the other side of the U.S, to Europe, South America, or Asia.
Our fantastic team has the capacity to arrange meetings with potential partners almost anywhere globally – it just depends on your preferences.
Throughout your matchmaking journey with us, your matchmaker and the rest of the team at Maclynn will be on-hand to provide advice and support at any point, should you require it.
Pasadena Dating
We completely understand how complicated and difficult the modern dating scene can be to navigate. If you simply don't have the time to meet new people, either because work or family is keeping you too busy, or you find yourself falling into unfulfilling relationships that have no real end goal, we can help.
Maclynn is dedicated to helping you find your perfect partner through bespoke and genuinely empathetic matchmaking and dating service. For an informal introduction or to book your personal consultation, please reach out to our team at Maclynn today.