Since the rise of the pandemic, COVID has reminded us of our need for social interaction and physical connection, and being restricted of this simple pleasure has emphasized how much we need it. However, how we as a society have swiftly adapted to this 'new normal', shows highlights that even when physical interaction may not be possible, we're still eager to create new connections with people amidst all the public health restrictions that come with a global pandemic.
What is COVID dating?
While there isn't exactly an Oxford dictionary definition, COVID dating is simply dating someone amidst the coronavirus pandemic (with the appropriate health and safety guidelines attached). Covid dating can also have different definitions to different people. For example, COVID dating to some may mean strictly sticking to virtual forms of communication, such as texting, calls and video chatting and video dating. Whereas others may choose to meet up in person and wear masks while keeping their distance (going for walks is very common).
Dating during COVID – are we more selective over who we meet?
If like the vast majority of single people in the world, you're slightly anxious about dating someone during a pandemic, the positive news is you're not alone. The concept of dating has radically changed over such a short space of time. Before COVID, dating apps allowed people to meet up with their matches at a moment's notice and then, if it didn't work out, move onto the next. Now, however, this seemingly normal process of moving from person to person has been stifled by restrictions and growing uncertainty surrounding the safety of who we meet and where.
But, could this be a good thing?
Now, dating has become a somewhat precious concept, we no longer have the luxury of meeting people on a whim for a quick coffee date. Instead, people have started to take more time getting to know the person in the virtual world because restrictions have led people to become more selective over who they meet in person. Whether that's for safety reasons or not is up to the discretion of each person; but either way, spending more time getting to know someone is only going to benefit your first encounter with them. And this way, you will filter out those with whom you may not have ever been compatible.
Logan Ury, a behavioural scientist and current director of relationship science at Hinge, believes that since the pandemic, "every day has become more precious". Continuing to say that:
"I've seen people enter into relationships for the first time in a long while, because they had fewer distractions, and the person they were dating became more valuable to them. "Those people had broken a habit of always moving onto the next one, viewing the grass as always being greener on the other side, and that change probably would not have happened without the pandemic."
In fact, this slower, more selective form of dating can be a blessing in disguise. When it comes to online dating apps, it's always advised to err on the side of caution and take relevant precautions to ensure your safety. If you do plan on meeting in person, be sure to tell a friend or family member where you're going, who with, what time and how long you plan to be out is usually the go-to.
A guide through dating during COVID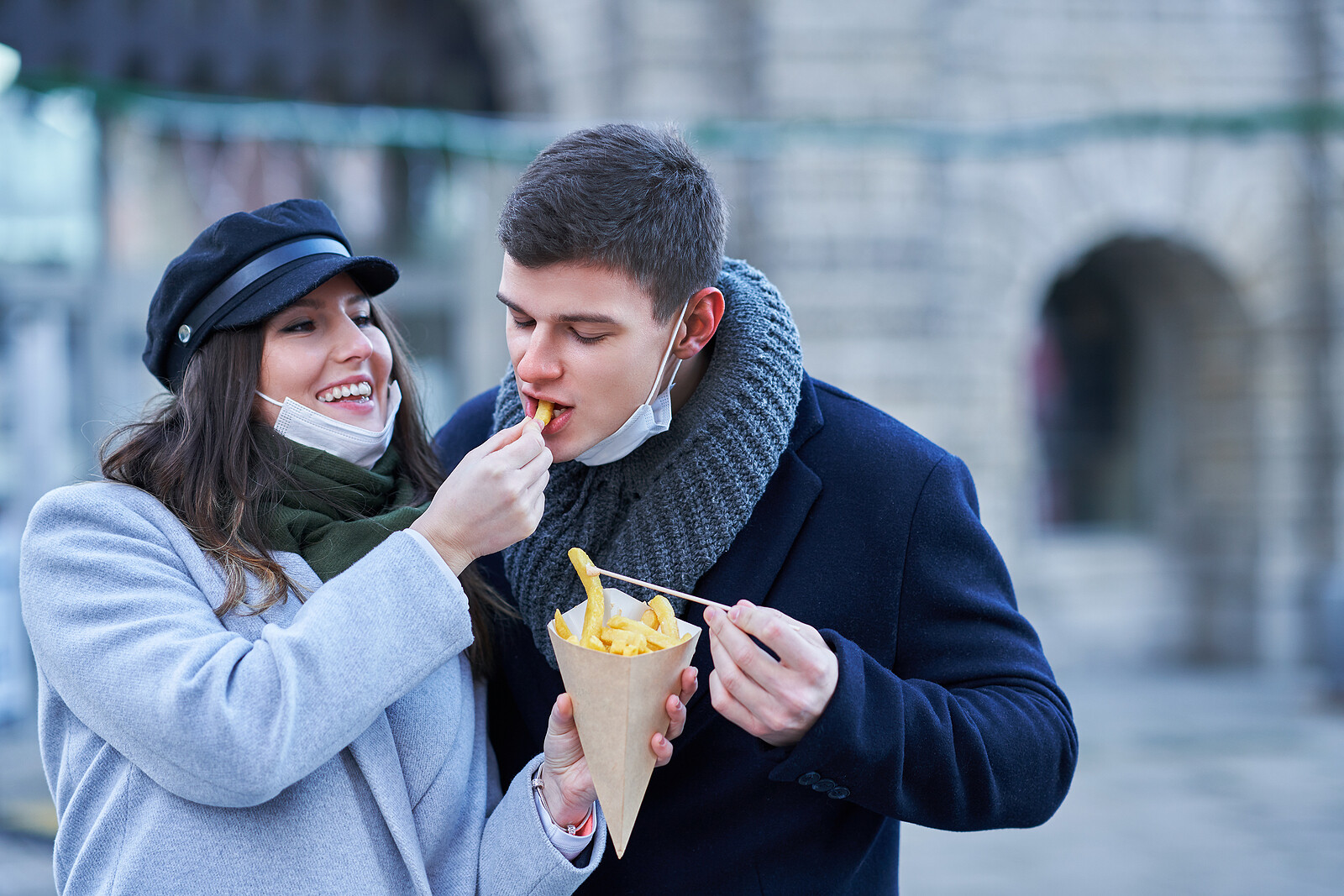 Life goes on, even during a pandemic and that shouldn't stop you from sharing experiences with new people providing you take the necessary safety precautions while doing so. Below we've created a simple guideline to help you navigate darting during COVID.
Have the COVID talk
It's on everyone's minds to some degree, and while we're all fed up with it, it's a topic that is entirely empathetic and important to talk about to ensure you're both on the same page with regards to safety. In fact, sharing your thoughts on this topic adds an additional, guaranteed level of compatibility (your shared thoughts on COVID safety and wellbeing).
Transitioning from video dates to outdoor and indoor intimacy
Living through a pandemic, as we briefly stated before, doesn't mean physical and intimate contact can't happen. By the time you've shared a few video meetings, exchanged texts and generally got to know more about the person you're dating, you should be able to judge whether or not you want to meet in person.
Choosing where to meet
Choosing where to meet on your first physical date might depend on a few factors. First, if the transmission rate in your area or community is high, you may want to avoid indoor spaces, like restaurants and pubs (unless outdoor dining is available). However, this ultimately depends on how safe you want to play it, for example you may live in an area with an incredibly low transmission rate but would still prefer to keep things outdoors. Meet at a place where both of you feel comfortable and can enjoy each other's company.
If you're planning to meet indoors at their home, this is up to your own personal discretion. Some people may ask for a negative COVID test before considering intimate contact.
Going forwards
Like with any relationship, you need to build and maintain trust in order for it to flourish. Yes, dating during COVID does present some risks, but again, if you trust the person you're dating then that should alleviate some of the concerns surrounding safety. You need to be on the same page during the earlier stages, figure out where you stand with everything and work towards maintaining that trust.
Other factors you may want to consider:
Check your local area's transmission rates – if they're high, consider waiting to meet up in person until they become lower. Or, if you feel safe enough, you might consider meeting outside and following social distancing rules
Consider starting things out with a virtual date – arranging a video date is becoming very popular during COVID and allows people to get to know more about their potential partner in a safe and easily accessible format (it's also ideal for lockdowns)
Talk about your COVID precautions – make sure you feel comfortable before agreeing to meet up in person. You should share similar views on COVID safety and ensure you meet at a location you both feel safe (especially if you're planning on intimacy).
Relationships in COVID can offer light at the end of the tunnel
Dr Abraar Karan of Harvard Medical School puts into perspective the risks involved while dating through a pandemic, claiming that we come into contact (sometimes close contact) with people in grocery stores every week, and we even visit testing sites where the risk may be substantially higher.
So, if you want to start dating during COVID, follow the basic safety guidelines, vet them through a video call first if you'd prefer and once you've laid your COVID cards on the table, you can consider taking things further.
Maybe you're looking for a different experience?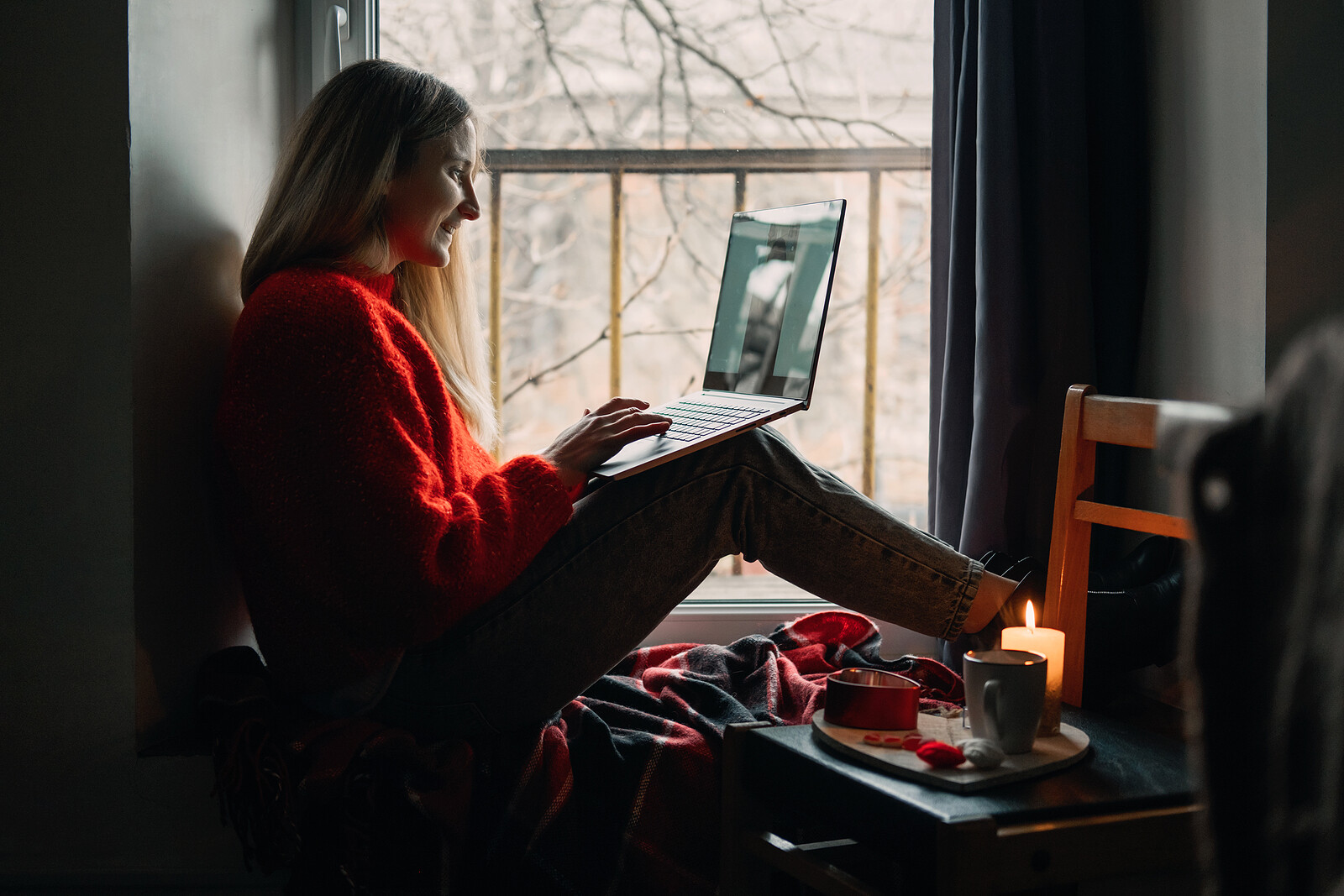 Whether it's the ambiguity of meeting new people during COVID, or you're fed up with swiping left and right and never meeting the right type of person, Maclynn International provides an entirely new dating experience. We provide a bespoke date coaching and matchmaking service that combines psychological principles with personalized consultations.
Bespoke matchmaking isn't for everyone and is most appropriate for those looking for a long-lasting relationship with someone who shares the same core principles. To learn more about our membership options and how our matchmaking service works, please feel free to get in touch with our team in NYC today.
Find out more about our matchmaking and dating service today.
Interested in finding out how we work?