Elite Matchmaking Services for Singles in Texas
We know and understand well the struggles involved with finding time to date, let alone finding the right person to spend time with and create an emotional connection. Trying to juggle work, social, and a dating life can sometimes feel near impossible.
With the help from a professional matchmaker at Maclynn, you are guaranteed time for all three. We specialize in working with single people across the globe by combining psychological principles with our expertise.
As part of our dedicated service, we will take the time needed to learn more about you. This will help us to match you with someone that shares not only your core values but also your relationship goals. All of it starts with a phone call with one of our experts.
Through your membership with one of our professional matchmakers, you will find a dating service that is designed to be relaxed, enjoyable, and yield results. To learn more about what you can expect, whether you require Houston matchmaking services, a new way to date in the Dallas area, or a professional Austin matchmaker, contact our team today.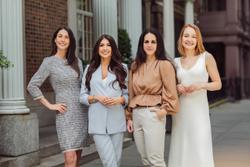 Understanding Our Matchmaking Process as a Singleton in Texas
While we offer a unique matchmaking service across the whole of the country, including Texas, you should find that the process itself is simple and straightforward. We can generally help any single person looking to create connections with like-minded people.
Once you have shared your contact details with us, one of our experts will explain who we are and how we operate through an initial no-obligation consultation. You will be able to use this time to decide if we are the right service for you, and if we are, we will then schedule a time for you to have a one-on-one profiling session with your personally assigned matchmaker. This is a private consultation that allows us to get to know you better.
When this consultation takes place, you can expect to be asked a series of questions that will help us understand what type of person you are and what you are looking for in a partner.
The profiling session can take anywhere between 60 minutes to 90 minutes and will focus on identifying your core values and who is best compatible with them.
After the profiling session is over, your matchmaker will start the search. They will go through our offline network of 19,000 members, each one individually exceptional in different ways.
Over the course of your 6-18 month membership, your matchmaker will become your expert, offering advice and support if you ever need it on your journey.
With our expertise, you can feel confident in knowing that the people you will meet through our service will share your relationship goals and we will do all we can to help you transition the introduction into a healthy and happy relationship.
Join Our Exclusive Network
Private Membership
Guaranteed introductions
Personally assigned matchmaker
Proactive search for compatible matches
Access to over 18,000 vetted Open Members
Exclusive headhunting for matches in your city or internationally
Invites to events, workshops, and masterclasses
Open Membership
Passive profile registration
Opportunity to be matched with a Private Member (not guaranteed)
Invites to events, workshops, and masterclasses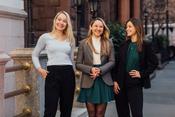 Combining psychological principles with professional consultation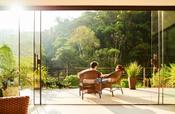 "My client can't believe he's able to feel such strong emotions for someone again.."
Helping You Find Love in the Lone Star State
After your profiling

Your matchmaker will come back to you with a selection of profiles, based on the information we gathered in your profiling session. If you are interested in one or more of the profiles we have picked out, we can then relay this information to your match and help arrange a face-to-face meet-up.

Arranging the date

Where this meet-up is held may depend on who you have matched with. Our Texas clients are generally open to a nationwide or international search. This may mean you'd rather travel for your first date, or we can also help set up a video call.

Support and guidance

Our matchmaking service for Texas singles is dedicated to ensuring that you have access to advice and support throughout your membership. Our goal is to not only introduce you to someone incredible but to also see you develop that introduction into a relationship.
Become a Private Member of Maclynn
Let us take the pressures of dating away and help you focus on achieving a successful outcome. We know how important it is to meet your life partner. Someone truly exceptional who impacts your world.
Our tailored services from professional matchmakers will be bespoke to your individual needs.
Take that first step on the way to meeting Texas singles by calling or emailing us, and become a private member of our exclusive matchmaking agency.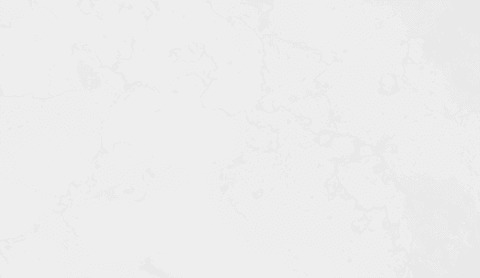 FAQs
Do you have an office in Texas?
Our offices are currently in New York, New Jersey, California and London. We can still work with our clients based in Texas, especially if you are open to a nationwide or...
Do you work with clients over 50?
We do indeed. Our service can be tailored to any age, gender, or sexual orientation.  We will be honest with you in the consultation if we do not think we have the right...
How is matchmaking different to online dating?
Online dating can be a fantastic service for some Texas singles out there, but for others it can represent a big time suck! Online dating requires a lot of time in finding...