Elite Dating & Matchmaking Services for Seattle Clients
When it comes to finding the time to date, let alone finding the right person to meet, we know how emotionally taxing and stressful it can be. Juggling your busy work life with your social and love life can become tiresome and lead you to neglect the latter. Time is one of the main reasons why people struggle to date and find the right person, but that's where we come in.
Our team of professional matchmakers specializes in helping single men and women find love in Seattle and beyond. By combining psychological principles with our expertise, we're able to identify the eligible singles that not only share your core values but are also aligned with the future relationship you want.
We are dedicated to learning more about you to help match you with someone who shares your long-term relationship goals. Your journey to success starts with a phone call or an email to discuss your private membership with one of our experts.
Everything about our matchmaking service and process is designed to be relaxed, enjoyable and rewarding. To learn more about our matchmakers, what to expect from the service and how to become a private member, contact our team today.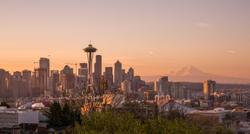 What to Expect from Our Matchmaking Process as a Single Person in Seattle
While our matchmaking service is one of a kind, the process is fairly straightforward. Our matchmaking services for Seattle-based clients is individuals looking to create genuine connections with like-minded single people.
Once you have contacted our matchmaking agency, one of our matchmakers will explain who we are and how we operate during your initial phone call. When you have decided that exclusive matchmaking is for you, we will then arrange a time and date for you to speak one-on-one with your assigned matchmaker. This is a personal and private consultation that simply involves getting to know you better.
During your consultation, your matchmaker will want to understand more about what makes you the person you are today and what you're looking for in a partner. We will also discuss your past relationships, religious beliefs, sexuality, your career and anything else you believe would be beneficial for us to know when thinking about your match.
The profiling session lasts between 60-90minutes and is designed to be engaging and thought provoking. We understand that this may be your first experience of being profiled by a matchmaker and our staff are highly experienced and empathetic towards this.
Once your profiling session is over, your matchmaker will spend the next couple of weeks cross-referencing your profile with over 15,000 members of our private network. Our network of single men and women have been specifically selected by our professional matchmakers based on a number of admirable qualities and achievements.
Over the course of your 6-18 month membership, your matchmaker will become your confidant and friend. They will always be on-hand to provide advice and support throughout your journey should you require it.
You can rest assured that the people you meet will share your relationship goals, so you're not wasting time with people who ultimately aren't right for you.
Join Our Exclusive Network
Private Membership
Guaranteed introductions
Personally assigned matchmaker
Proactive search for compatible matches
Access to over 18,000 vetted Open Members
Exclusive headhunting for matches in your city or internationally
Invites to events, workshops, and masterclasses
Open Membership
Passive profile registration
Opportunity to be matched with a Private Member (not guaranteed)
Invites to events, workshops, and masterclasses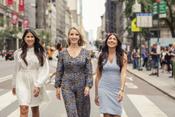 Combining psychological principles with professional consultation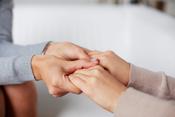 "My client can't believe he's able to feel such strong emotions for someone again.."
Our Seattle Matchmakers
How Our Seattle Service Works
Know Yourself

What are your core values and beliefs? This forms the foundation of compatibility, and will help us define your ideal match.

Define Your Ideal Match

Your perfect partner will live a similar life to you. You'll discuss your insights and preferences with our world-class experts to define your perfect partner.

Visualize The Relationship

Think about the dynamics of the relationship and your long-term goals. You want magic when you meet, sure—but you need to know you share ambitions and aspirations too.

Create a Plan and Put it in Motion

You're busy—we get it. And we also get that you want to find the right match as seamlessly as possible. Your dedicated matchmaker will search on your behalf and vet matches, so you can relax and enjoy meeting matches with real potential.

Date Mindfully, with Meaning and Purpose

At last, the ultimate solution in dating. Once your matchmaker has guided you to this stage you can meet a series of hand-selected matches, safe in the knowledge they have true potential. Each introduction takes you one step closer to a life-changing relationship.
Become a Private Member of Maclynn Today
Finding the time to date can be tiresome if you keep meeting the wrong people at bars or through dating apps. Maclynn removes these issues through tailored matchmaking that not only saves you time but identifies people with who you will share a genuine connection.
To become a private member of our exclusive matchmaking agency, please call or email us to begin your journey to finding your life partner.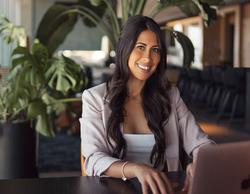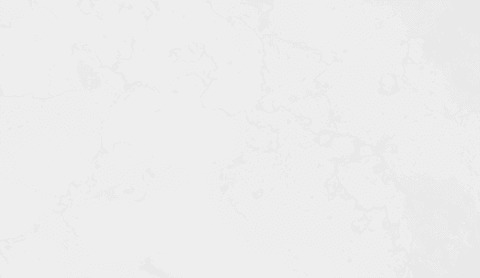 FAQs
Do you match gay singles?
Of course! We have had the pleasure of helping hundreds of gay men and women find love across the globe.
Do you match internationally?
Yes we do! We are an international matchmaking agency with offices located in New Jersey, New York, California and London. We are happy to introduce you to someone anywhere...
What is the best thing about matchmaking?
Arguably the most beneficial part of matchmaking is the time you save. Through us, we alleviate the stress that comes with finding the time to meet people during your busy...