Personalized Consultations From Our Elite Matchmakers in Philadelphia
Our team of experienced and qualified Philadelphia matchmakers at Maclynn specialize in providing personal and private introductions with exceptional people in Philly and across the globe.
We are a one-of-a-kind matchmaking company that puts your needs first and alleviates the time and pressure of searching for love in the wrong places. Unlike most online dating apps and other dating services in Philadelphia, our personal matchmakers combine psychological principles with personal consultations to understand who you are and the type of person you're looking for.
Our Philadelphia matchmaking process is bespoke but simple, requiring only a no-obligation consultation with one of our experts in order to get you started on your journey to find your perfect partner. We have access to over 10,000 open members, all of whom have been selected by our Philly matchmakers based on their successes in careers, languages, culture, academia and more.
To learn more about our Philadelphia matchmakers and our success stories, speak directly with our team below. Alternatively, enquire to become a member today and we'll arrange a time and a date for your personal and private consultation with one of our personal matchmakers.
Learn more about our matchmaking services in Philadelphia today.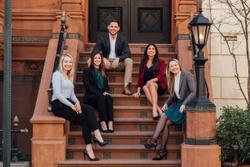 What Makes Us Different?
Maclynn is an award-winning, international and psychology-led matchmaking service with an unrivalled global network of the most exceptional single people.
We believe that the perfect match starts with you- our client. The environment we create is empowering and inclusive but above all, tailored to your specific needs.
Once we know what we're looking for, we can introduce you to compatible individual who share your values and life goals, allowing you to create much deeper and more meaningful connections.
Is it as simple as 'just' introductions?
We are committed to providing you with the utmost quality of professional advice, coaching, guidance, and feedback, elevating your experience of the dating process to a life-changing journey of self-discovery and growth.
Keeping your wellbeing, confidence, and fulfilment at heart, we have successfully matched thousands of people from every corner of the world for over a decade, making their ideal relationship a reality.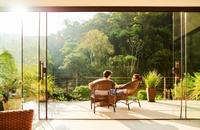 Join Our Exclusive Network
Private Membership
Guaranteed introductions
Personally assigned matchmaker
Proactive search for compatible matches
Access to over 18,000 vetted Open Members
Exclusive headhunting for matches in your city or internationally
Invites to events, workshops, and masterclasses
Open Membership
Passive profile registration
Opportunity to be matched with a Private Member (not guaranteed)
Invites to events, workshops, and masterclasses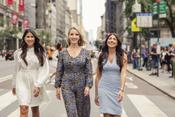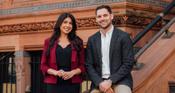 About Us
Learn about our 5-step matchmaking methodology
What to Expect in Your Initial Profiling Session
You can expect your professional matchmaker to ask a series of questions that will help to learn more about the type of person you are, as well as the type of person you are looking for. This will include identifying your core morals, discussing past relationships and discussing why they didn't work, what type of partner you're looking for in the future and your overall long-term relationship goals and expectations.
Once your profiling season is complete, we will be back in touch with you (approximately two weeks) with a selection of potential partners. We do this using our private, offline network of exceptional individuals, all selected based on an array of academic, cultural, career and language-based achievements.
This session normally lasts 90 minutes and helps us to gather the information we need, get to know you, and understand who you are compatible with. This will form the foundations of our search.
Your matchmaker will want to understand more about everything that makes you the person you are today. Once we have completed that, we will begin our search. Your matchmaker will then discuss potential matches with you and share their photos. Once we have a mutual match we will help facilitate an introduction.
If we have found a match that is not local to Philadelphia, our professional matchmakers can also arrange meet-ups anywhere across the globe.
This entire process is overseen by your personal matchmaker from start to finish. Should you require any further information on a match, or any other support throughout your dating journey, they will be there to help.
Our Network for our Philadelphia based clients
We pride ourselves on our proprietary access to a high-quality, international, and constantly evolving pool of compatible, driven professionals, all of whom are serious about finding their perfect match.
Our approach is very much one of quality over quantity. Not only do we heavily vet those who join our exclusive network, but we are careful to only facilitate meaningful connections which we genuinely feel are right for each client.
Our Ambassadors
In addition to Maclynn's offices, our rich network of local experts completes our own teams' work, allowing us to take on international clients and successfully carry out international searches for them.
We work with over 100 ambassadors who represent Maclynn's eyes and ears in cosmopolitan cities throughout Europe, the USA, the Middle East, Asia and Australia, using their local knowledge and prolific networking capabilities to point only the most eligible single people in the direction of Maclynn's matchmakers.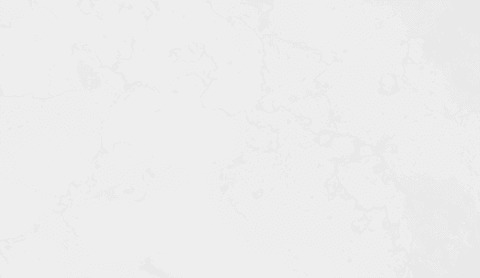 FAQs
What type of clients do you work with?
Our clients really vary – we don't have a set type. As long as you are seriously looking for a committed relationship, regardless of your age, gender, sexual...
Is my profile available to the public?
No – your profile is only accessible to our matchmaking team. Everything is handled with the strictest confidentiality to ensure your privacy.
Are you based in Philadelphia (PA)?
While we do operate around Philidelphia, our nearest offices are in New Jersey and New York.
Tailored Service
An extraordinary bespoke service designed with the highest level of quality in mind and that will ultimately lead to you to finding a compatible partner.