Welcome to Maclynn
New Rochelle, one of the oldest and most historic cities in the Southeast, is bustling with bars, restaurants, and great parks – so why can it sometimes feel so hard to meet someone?
Our highly experienced matchmakers take away all the stresses that come with dating for you, so you can focus on your life in New Rochelle, and we can focus on finding the right people for you to meet. We understand that finding the time to date can feel like a constant juggle, and then when you do find the time, it can feel exhausting meeting another person who has a completely different vision of your future.
We're a friendly team of expert matchmakers that combines psychological principles with our expertise to help us understand what type of person you are and find the ideal compatible partner for you.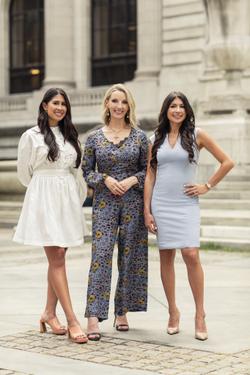 Award-Winning Dating & Matchmaking for individuals in New Rochelle
Our Matchmaking Methods
You will be assigned your own personal matchmaker who, over the course of your 6–12-month membership, will become your confidant and expert at the end of the phone. Your matchmaker will focus on finding your match while you can focus on living your busy life.
To learn more about our dating and matchmaking service, give our team a call to find out more. We can even arrange a private consultation if you think professional matchmaking is right for you.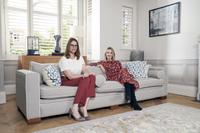 JOIN OUR EXCLUSIVE NETWORK
Private Membership
Guaranteed introductions
Personally assigned matchmaker
Proactive search for compatible matches
Access to over 15,000 vetted Open Members
Exclusive headhunting for matches in your city or internationally
Invites to events, workshops, and masterclasses
Open Membership
Strictly invite-only
Passive profile registration
Opportunity to be matched with a Private Member (not guaranteed)
Invites to events, workshops, and masterclasses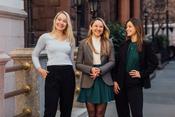 Combining psychological principles with professional consultation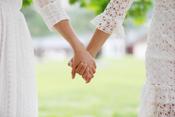 "My client can't believe he's able to feel such strong emotions for someone again.."
Matchmaking in New Rochelle
How Our Process Works

Firstly, we will have a no-obligation consultation. This is for you to get to understand how we work and for us to understand what you're looking for. Should you choose to go ahead with matchmaking then we will book you in for your Compatibility Profiling. Each client will receive an entirely unique experience with Maclynn because everyone's needs, experiences and preferences are, of course, different and tailored to you!

What to Expect at Your Compatibility Profiling

During your profiling, you will be asked a series of questions that will help us better understand you and the influences that make you the person you are today. This helps us identify your core values and how these need to be reflected in your partner. It's also important for us to understand how previous relationships have also influenced you. This helps gives us clarity about the person we should be looking for and the type of relationship you envisage. The more transparent you are in your profiling session, the more accurate and appropriate your matches will be.

Post-profiling

After your profiling session is complete, we will be back in touch with you in around two weeks. During these two weeks, we will use the information from your session to start our search. Initially searching through our own network and then also through our partnerships and ambassadors program. We will of course identify compatible single people in a reasonable distance to the New Rochelle area or further afield (if this is something you have specified during your profiling session). Unlike other New Rochelle dating experiences, we use a private offline network that has access to over ten thousand eligible single men and women from across the globe. Each person has been selected based on their individual traits that we believe make them exceptional.

Once We've Found Matches

When we have identified potential matches, your matchmaker will discuss their profiles with you, as well as share photos. Once we have a mutual match we will then help facilitate an introduction and coordinate your date.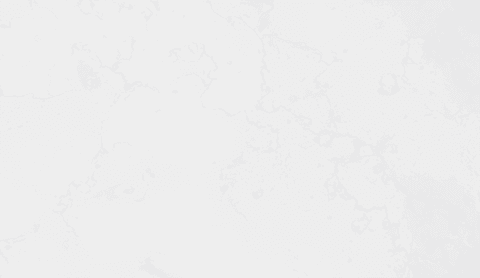 FAQs
Is the matchmaking process different for each client?
Yes, for one obvious reason, everyone is different! Our professional matchmaking service is tailored to our clients' individual needs, preferences and expectations. No two...
Do you offer gay matchmaking?
Yes of course! Our matchmaking services extend to all members of the LGBTQ community. Our matchmaking process is the same for all clients regardless of their age, gender or...
Where are you based?
We have offices in Morristown, Manhattan, California, and London.  Our network is spread across the globe, allowing you to expand your search outside of New Rochelle to...
Can't apps offer the same results?
While dating apps do find their successes in the modern dating world, they simply don't hold the same level of specificity and care that our matchmaking service does. Our...
Is my profile available to the public?
No, your profile and your membership with Maclynn is completely confidential. The only people who are able to access your matchmaking profile is our team. Everything is...