Matchmaking for Long Island Singles
Specializing in combining psychological principles with private and personal consulting is at the heart of what we do at Maclynn. Through us, you will be introduced to a number of exceptional individuals, all of which share your core values and future relationship goals.
We know that finding the time to arrange dates and meet the right people can often prove difficult in Long Island, which is why you will be assigned your own personal matchmaker. This way, you are able to continue living your life of independence while we identify quality matches based on the private profile we create during your initial consultation.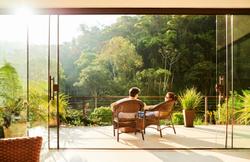 Personalized Matchmaking from Our Long Island Matchmakers
Our Matchmaking Methods
Your Long Island matchmaker will become more than just a point of reference, they will become your confidant and go-to expert throughout your membership. Should you require any help, support or advice, they're only a phone call away.
JOIN OUR EXCLUSIVE NETWORK
Private Membership
Guaranteed introductions
Personally assigned matchmaker
Proactive search for compatible matches
Access to over 15,000 vetted Open Members
Exclusive headhunting for matches in your city or internationally
Invites to events, workshops, and masterclasses
Open Membership
Strictly invite-only
Passive profile registration
Opportunity to be matched with a Private Member (not guaranteed)
Invites to events, workshops, and masterclasses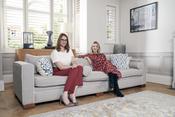 Combining psychological principles with professional consultation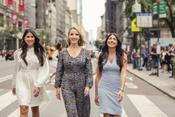 "My client can't believe he's able to feel such strong emotions for someone again.."
Our Long Island Matchmakers
How Our Long Island Matchmaking Service Works
Each matchmaking service is slightly different. Our matchmakers place a strong emphasis on combining personalized consultations with psychological principles to fully understand what type of person and relationship you're looking for. Your initial no-obligation consultation can be held in person at our office in Manhattan, or over video while you're in Long Island, whichever works easiest for you.

Your journey starts with a personal profiling session with your assigned matchmaker. During this profiling session, they will learn about your core values, previous relationships, the type of relationship you're looking for and if matchmaking is right for you. This information helps us to identify the right kind of people, those who share your long-term relationship goals for the future. The more honest and accurate you are in your profiling session, the more appropriate your matches will be.

After your initial profiling has finished, your matchmaker will analyze and review your profile, identifying compatible matches from our offline, private network. We are extremely proud of our exclusive, private network of individuals, all of which have been chosen based on their individual merit. Once your matchmaker has identified potential matches, they will discuss their profile with you and share pictures. If you're happy with their matches, we can arrange a meet-up.
How is our Long Island matchmaking service different?
Founded by a chartered psychologist, we combine psychological principles with our personalized experience.
This, combined with our exclusive, offline network of exceptional individuals allows us to identify the best matches for your profile.
Our network operates on an international scale, so we can search for a match not only in New York, but further abroad too if you desire. FAQs
Are you based in Long Island?
Although our office is based in Manhattan, we have several ambassadors in and around Long Island that help grow our network through their personal and professional contacts.
Is my profile visible to the public?
No – your profile and your membership with Maclynn is completely confidential and offline. The only people who are able to access your matchmaking profile is our...
How much does matchmaking cost?
For a full breakdown of your membership cost, you will need to contact a member of our team.