Miami Matchmakers
You may have always felt that the Miami lifestyle doesn't exactly encourage a dating or long term relationship culture whether you live there or a planning to spend some time there. The hype surrounding the party lifestyle of Miami often lives up to this reputation. Yet many of you are more than ready to focus on meeting Mr or Mrs right without leaving this enticing and exciting place.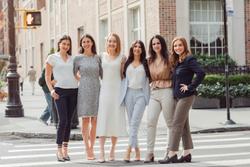 Elite Matchmaking in Miami
Our Matchmaking Methods
Our exclusive and personalized matchmaking agency has successfully selected and matched many single people living all over the United States, including Miami. One of our international team of matchmakers will work with you to help you find your long-term partner, through a series of hand selected tailored introductions. Working with your very own matchmaker allows you to focus on meeting just those individuals who are compatible with you and your relationship aspirations.
Join Our Exclusive Network
Private Membership
Guaranteed introductions
Personally assigned matchmaker
Proactive search for compatible matches
Access to over 18,000 vetted Open Members
Exclusive headhunting for matches in your city or internationally
Invites to events, workshops, and masterclasses
Open Membership
Passive profile registration
Opportunity to be matched with a Private Member (not guaranteed)
Invites to events, workshops, and masterclasses
"I am enjoying every minute of feeling in love again"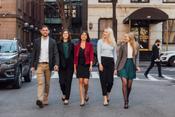 You aim for the exceptional, and we do too.