Personalized Consultations With Our Elite Matchmakers in San Diego
Maclynn offers an entirely unique, personalized and richly rewarding matchmaking experience in San Diego. Through us, you will be introduced to a number of exceptional people from our offline network.
You can rest assured that our matchmaking service in San Diego is discreet and handled with the utmost professionalism. You will be assigned your own personal matchmaker who will conduct your compatibility profiling session and identity potential matches in San Diego and the rest of California, or even beyond if that works with your lifestyle.
Our service also means that you can continue with your day-to-day life while we do the hard work for you.
This is a full end-to-end San Diego matchmaking service that alleviates the pressure of finding a life partner and saves you time on meeting incompatible people. We are driven by not only introducing you to the right people but also helping you get into a relationship.
Begin your journey with Maclynn today.
How our San Diego Matchmaking Service Works
Every client is different, their preferences are different, their pasts are different, and what they're looking for in a potential life partner will also be different. Our matchmaking process is entirely bespoke to each client we see to ensure we're able to fully understand you on an individual level and what you are looking for in a relationship.
Your membership begins with a profiling session with your matchmaker. Here, they will ask you some questions on your background, past relationships, and various areas of your life. This is for us to help identify your core values, understand how they manifest in your life and build up an idea of the type of person you are compatible with. It's important for us to also understand how you see a relationship in your day to day too so we can make sure that your vision is aligned with your match.
After your consultation has finished, your matchmaker will then begin searching for eligible singles from our private, offline network. We are proud to boast what we believe to be the most extensive network of exceptional single men and women from around the globe. All of whom have been selected based on a variety of individual achievements that make them exceptional in their own unique way.
We then select potential matches for you and discuss their profiles with you, as well as share photos. Once we have a mutual match, we can help arrange a meet-up.
For more information on our matchmaking or relationship coaching service, please contact our team at Maclynn today.
JOIN OUR EXCLUSIVE NETWORK
Private Membership
Guaranteed introductions
Personally assigned matchmaker
Proactive search for compatible matches
Access to over 15,000 vetted Open Members
Exclusive headhunting for matches in your city or internationally
Invites to events, workshops, and masterclasses
Open Membership
Strictly invite-only
Passive profile registration
Opportunity to be matched with a Private Member (not guaranteed)
Invites to events, workshops, and masterclasses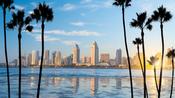 Combining psychological principles with professional consultation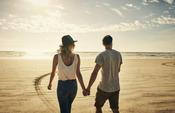 "My client can't believe he's able to feel such strong emotions for someone again.."
Our San Diego Matchmakers
With Maclynn, You No Longer have to Worry About Wasting Time
Our service means you no longer have to waste time on dating apps that match you with the wrong people, or individuals who have a completely different vision of their relationship. Through our matchmaking service, we can focus on making sure that the people we match you with have aligned core values, and the same relationship goals as you.
For entirely bespoke matchmaking if you're based in San Diego, contact Maclynn today. We can either arrange a video-based no-obligation consultation or we can meet in person.
Leave your dating life in our trusted hands. FAQs
Do you have an office in San Diego?
In California our offices are in LA and San Francisco, however our Managing Partner is a true native San Diegan and is based there regularly. We also have offices in New...
Do you cater for gay clients in San Diego?
Yes! We currently work with a number of gay client across California.
Is my profile available to the public?
No- everything we do is offline and confidential.  Your profile is only visible to our matchmaking team. Everything is handled with the strictest confidentiality to ensure...