Award-Winning Los Angeles Matchmakers
For over a decade, we at Maclynn have worked tirelessly to provide our clients with successful introductions to exceptional individuals across the globe. With the ever-increasing demand for bespoke matchmaking in Los Angeles, we have a permanent team on the ground in LA California, putting us in the best position to help you find your ultimate partner.
Dating is complex and time-consuming in the best of settings, let alone in the city of sunshine and dreams. We understand that your time is precious, so we want to make sure that when you give it, it is worth your while.
Our tailored approach addresses the needs of each of our clients individually. We take the time to understand your core values, attitudes and beliefs in order to select your most compatible matches, and during your membership, you'll receive multiple introductions, all carefully screened by our Los Angeles matchmakers.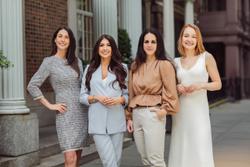 Our Psychology-Based Approach to Matchmaking
During your time with Maclynn, you will meet the most eligible singles handpicked by our professional matchmakers, be they here in Los Angeles or, if you prefer, further afield.
Using Maclynn's unique combination of psychological principles and dating expertise, your dedicated matchmaker will sift through our pool of over 17,000 potential matches to select those who are best aligned with your individual values, helping to save you precious time by encouraging more meaningful connections.
Far from a world of online dating, mixed messages and frustrating incompatibility, our high-end dating agency will help to lead you towards a successful, fulfilling relationship with a partner who is firmly on the same wavelength.
We'd love to make you our next success story!
Join Our Exclusive Network
Private Membership
Guaranteed introductions
Personally assigned matchmaker
Proactive search for compatible matches
Access to over 17,000 vetted Open Members
Exclusive headhunting for matches in your city or internationally
Invites to events, workshops, and masterclasses
Open Membership
Strictly invite-only
Passive profile registration
Opportunity to be matched with a Private Member (not guaranteed)
Invites to events, workshops, and masterclasses
"We wouldn't have got here without you"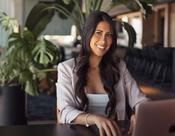 Combining psychological principles with professional consultation
Why Choose a Los Angeles Matchmaker
We have one of the largest networks across Los Angeles and beyond, making sure that we can introduce you to carefully-selected matches who are in tune with your values and share the same relationship vision.
Personalized Matchmaking: Our matchmakers will guide and consult you as they would a friend. Over the course of your membership, you will spend considerable time with your own personal matchmaker who will get to know you individually, giving you the best chance of success.
Compatible Matches: We understand how important it is that your partner shares an aligned worldview. Meeting new people is made easy thanks to our world-class matchmaking team, who only match you with members who share the same life goals and values.
An Exceptional Network: Our elite matchmaking network of over 17,000 eligible singletons is unrivalled; our members are truly exceptional, whether through creative or artistic excellence, academic achievement, business or philanthropy.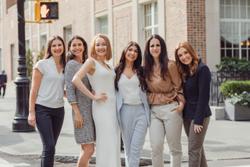 The Value of Bespoke Matchmaking
Choosing to work with your dedicated matchmaker here in Los Angeles will make finding your life partner a priority. If you're fed up with time wasters, or find the Los Angeles dating scene totally overwhelming and impossible to navigate, a matchmaker will help to shortcut the process and put a bespoke strategy in place. In short, a matchmaker will save you all the time, hassle, and work that modern dating demands.
With Maclynn, our matchmakers can meet and profile your matches right here in Los Angeles. We ensure that, when you meet someone, they are genuinely aligned with your personal values, and have the same relationship vision as you do. That means when you're on a date, there's no need to work through a mental checklist; instead, you can focus on enjoying getting to know the person in front of you.
Whatever your deal breakers are, whether that's someone who wants to have children as a priority or someone who has a flexible lifestyle, it's paramount that your match is on the same page. Your matchmaker will ask these important questions up front, ensuring you're only meeting people serious about being with someone like you, and vice-versa.
How Maclynn Can Make Your Match
Our tried-and-tested matchmaking services have resulted in thousands of successful connections between exceptional, like-minded people, creating unions that are built to not only survive but thrive. As such, we're proud to share our success stories which demonstrate our unfaltering commitment and proven results.
When you choose to work with us, your dedicated matchmaker will be fully invested in your romantic goals, championing your success in love and providing tailored, psychology-based date coaching as if from a close friend or confidante.
To enable the most successful partnership on both sides, we like to learn more about you before we decide to work together. It's also important you feel that we are the right Los Angeles matchmakers to help you find your ultimate match. The first step is to speak to one of our consultants for insightful information on how we might be able to help you.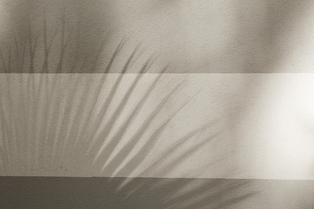 Embark on a New Journey with Maclynn's Private Membership
By choosing our Private Membership, you gain access to a dedicated team of matchmakers who are wholly committed to helping you find the love of your life. With our personalized approach, psychology-driven methodology, and unwavering focus on your happiness, we strive to create a seamless and unforgettable matchmaking experience for each of our esteemed clients.